Respite Care for Disabled Adults, and Children in Oregon
Caring for someone with intellectual and developmental disabilities is extremely rewarding but also very challenging. If you are living with and taking care of a person with disabilities, you are involved in that person's life 24 hours a day, 7 days a week. That amount of work can be physically and emotionally draining.
At Thrive, we know that "caregiver fatigue" or "caregiver burnout"; are very real things, and they can build resentment between the caregiver and the care-receiver. You, as a caregiver, deserve time for yourself without feeling guilty for sacrificing the care of your loved one. If you are already using any in-home care services, we can supplement that care with a specific time for respite care.
Avoid Caregiver Burnout with Respite Services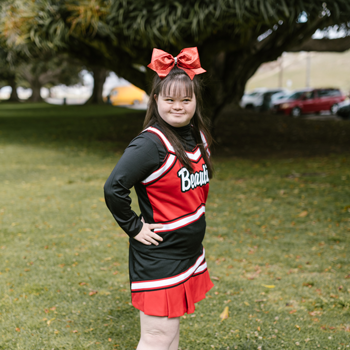 Thrive is here to support you with respite care services that give you periods where you don't have to think about your caregiving responsibilities but instead can take personal wellness time for activities you enjoy, handling other tasks that are more easily done alone than with your loved one, or simply getting some rest.
Taking advantage of these services does not mean you are a bad caregiver or don't love the one you care for! In fact, it means just the opposite. It means you care enough about the quality of care for your loved one that you take care of yourself so you can continue providing the assistance they need. Thrive is here to help you maintain that stable relationship.
 During respite care, our in-home caregivers can provide whatever assistance the primary caregiver finds most helpful to do in his or her absence. 
Get in contact with Thrive!
Our services cover any combination of the areas above, based on need and type of disability.
This can include any of the services mentioned on our In-Home Care Services page, including:
Helping with daily living activities like personal hygiene or medication management.
Providing another outlet for social interaction outside of caregiver/care-receiver.
Supplying additional community connections outside the home to build further life and social skills.
Further developing social skills by helping identify social cues and appropriate reactions.
Community transportation.
Whatever assistance you find most valuable, and for whatever age group (We serve everyone from children to seniors!) Thrive is here to provide it with professionalism and compassion. We love what we do and we have a sincere appreciation for those who have dedicated their lives to being caregivers. As professionals, we want to support you and keep your caregiving relationship positive. To begin respite care services, contact us today at (541) 709-0640 or contact us here. It's time to take a breath and recharge!