In-Home Care Services for Developmentally Disabled Children
Thrive supports children too! We are here as a resource to collaborate with you on providing exceptional care for your child. We understand how vital these supports can be for parents and guardians who simply want the best for their children. This is why we selectively choose providers based on professionalism and enthusiasm for caring for this vulnerable population. We invite you as parent or guardian to be part of this process as much as you like. Each child is unique and deserves a caregiver who recognizes that.
Caregivers for Children Provide Quality one-on-one attendant Care and Social Interaction.
Every child is unique and has his/her talents, strengths and needs. Many of the services we talk about on our main pages are helpful for children as well. In addition to those services, children sometimes need additional help, including:
Transportation to and from community activities.
Toilet assistance.
Age-appropriate activities to encourage creativity, learning, and problem-solving.
Emotional regulation and how to cope with strong emotions.
Redirection to teach a child to focus on safe and productive activities instead of potentially dangerous or negative forms of acting out.
Opportunities to socialize with other children and build community connections.
Interaction with adults other than a parent.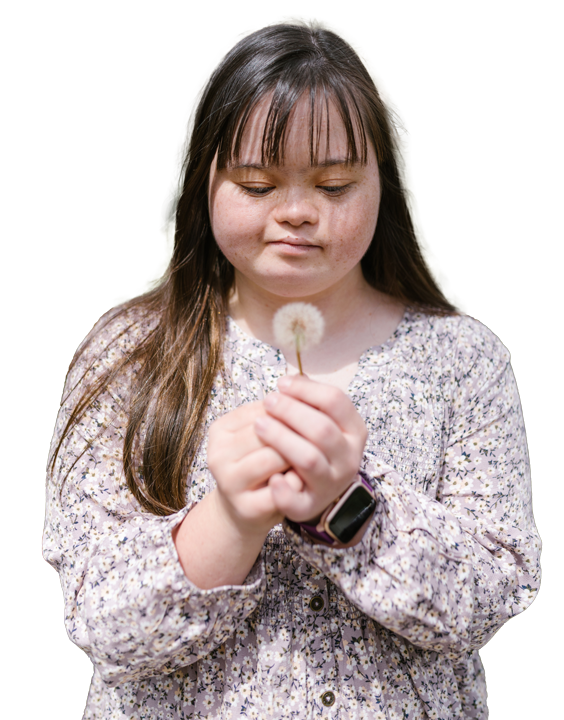 Get in contact with Thrive!
Our services cover any combination of the areas above, based on need and type of disability.
These benefits and many more are available to children through the Direct Support Professionals (DSPs) at Thrive. We work (and play!) with developmentally disabled children so that they can reach important developmental benchmarks and set them up for greater success as an adult. Also, if you're the primary caregiver for a disabled child, you may find additional benefits from employing our services as respite care. You can see our Respite Care page for more details.
If you are the parent or guardian of a child with intellectual disabilities, now is the time to contact Thrive. You can reach us at (541) 709-0640 or contact us here. We would love to help you with your family's goals and desires for the children in your lives to grow and become as strong and independent as possible.